•
News
•
Why Choose Input Joinery?
News
Why Choose Input Joinery?
08 Jan 2022
Is 2022 the year you're going to be making improvements to your home? Perhaps you're fed up of draughty doors and windows or creaking staircases. Whatever bespoke joinery project you're planning, look no further than Input Joinery.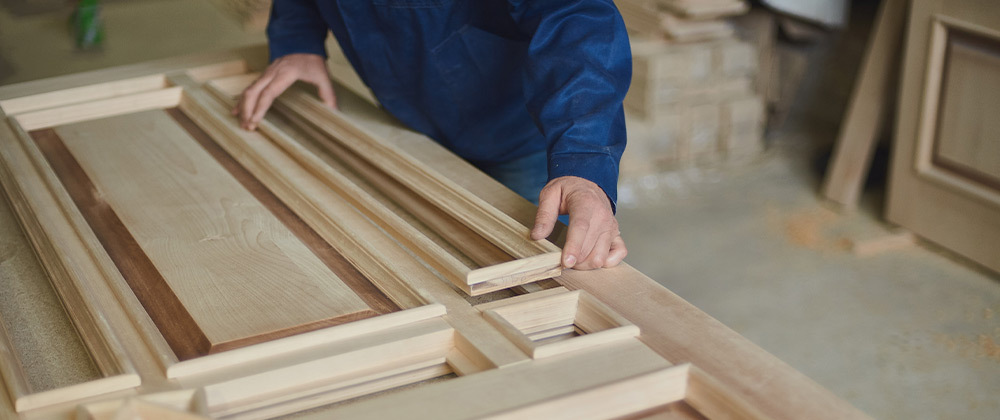 New Technology Meets Traditional Craftsmanship
Established in 1979, Input Joinery has built a reputation for both high quality timber joinery products and customer service. With a great deal of experience and knowledge across the whole spectrum of the joinery industry, we aim to supply our customers with superior timber joinery – high-performance timber windows and doors to made-to-measure staircases.
Although historically we started off as traditional joiners, over the years we have developed our skills and expertise as new technology became available to ensure we incorporated the best of both worlds. Our Andover factory now holds top-of-the-range machinery, but we believe that the perfect finishing touch will always lie in the traditional craftsmanship of our talented joiners. It took us extensive research and development, but we believe we have now created the perfect fusion between the beauty hand-crafted joinery and the latest performance technology. Even our paint finish line is technologically advanced and ensures the highest quality finish, with rigorous quality control measures in place guaranteeing a perfect final product.
Individual Customers, Individual Products
Our products aren't just 'off the shelf' – we create individual, unique pieces for each customer which are bespoke to their individual needs. Whether it's timber windows, doors, or staircases, we work with you from start to finish to create something which is tailored to you, your project or your home. The sizes of any of our products are not limited to a standard range and can be manufactured to your specific requirements. Simply bring us the idea or the measurements, and we'll help bring everything to life with high quality timber joinery craftsmanship.
Environmentally Conscious
Here at Input Joinery, we take our environmental and social obligations very seriously. We pursue principles of sustainable development, ensuring that we conduct business and generate profit in an economically, environmentally and socially responsible manner. From running electric vehicles to generating our own heating from our workshop waste, we ensure that the environment is at the heart of what we do and how we do it so our work can be enjoyed for generations to come.
Start Your Bespoke Project Today
Input Joinery continues to be vibrant and dynamic, at the forefront of the industry – we constantly work to meet new challenges, moving forward as a company, exploring new markets and fine-tuning our operations. To find out why we are the perfect partner for your next bespoke joinery project, get in touch with our friendly team today, and we'll show you what our 40 years of experience can do.