•
News
•
Using Technology to Bring Your Dream to Life
News
Using Technology to Bring Your Dream to Life
Creating the perfect staircase can be considered a daunting task. As every detail of your staircase will be chosen by you and with no two being the same, it can be hard to visualise the end result.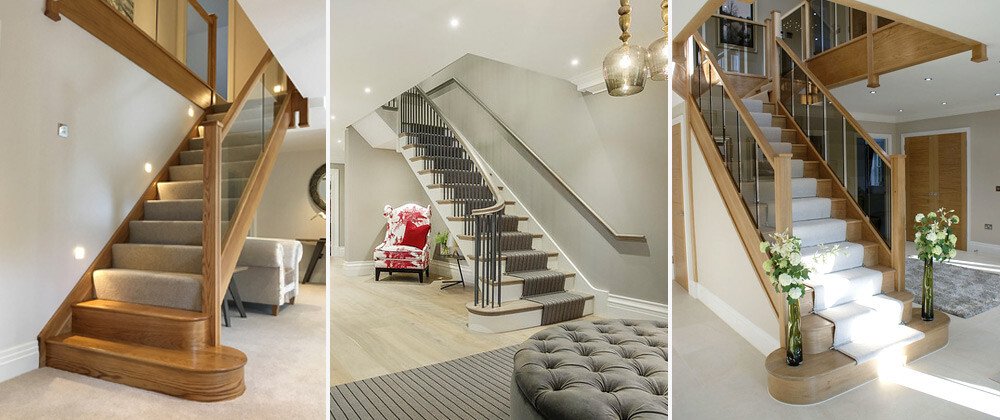 Having 40 years of expertise and state-of-the-art technology we work with our customers to design something bespoke and tailored to their individuality. With the aid of CAD, we are able to help you visualise your bespoke staircase, in your home.
Using new software from Staircon, we are able to design and create images allowing our customers to see their beautiful staircase in concept; helping bring the dream to reality.
Working with incredible technology like this not only helps you see your unique staircase, but also reduces lead time, giving you a seamless journey from design to installation.
Continually developing for our customers
In 1999 we invested in our first 5-axis CNC router and staircase software to assist in the design and programming stages. Following the success of this, in 2002 we purchased a second CNC router to keep up with the high demand. Last year, Input Joinery made a decision to replace the two old CNC routers with a new 5-axis SCM CNC router. This purchase also included heavily investing in new tooling from Oertli and a new dedicated staircase software package from Staircon.
Staircases have been a key part of our business. We craft all types of staircases from feature and straight to curved and elliptical, using a variety of timber incorporating different balustrade styles, such as metal and glass. We have the craftmanship and experience to create the ideal staircase for your home.
Once your perfect staircase is designed, we offer an installation service with our expert in-house installers, who are specially trained, providing our customers with superior, quality joinery.
Read our blog on The Journey, for our simple 6 step guide from enquiry to aftercare.
Get in touch with a member of the team to find out how to bring your dream staircase to life.