•
News
•
Modern or Traditional Windows - A Style to Suit Everyone
News
Modern or Traditional Windows - A Style to Suit Everyone
Windows are much more than just a 'finishing touch' to a home. Not only should they reflect the brickwork and ambience of your property, they should embrace your personality and unique taste. At Input Joinery, we pride ourselves in our bespoke range of high-performance windows, made with sustainably sourced timber and the latest traditional craftsmanship methods.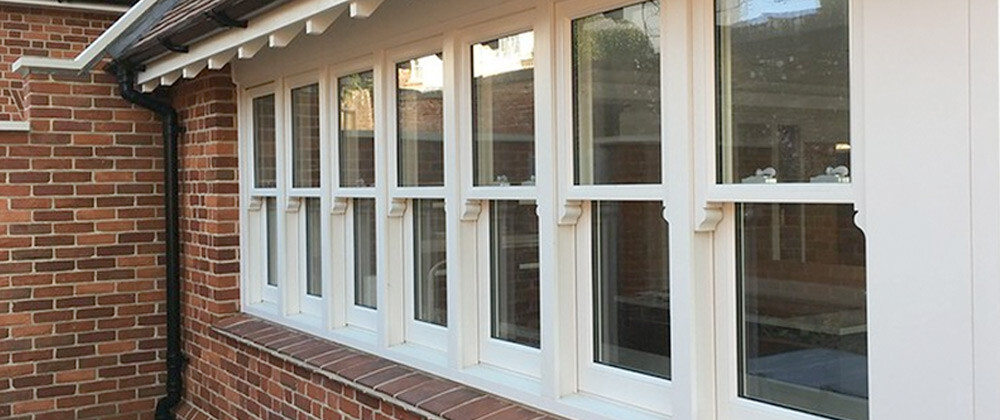 The process of deciding which style of window suits your home best can be daunting. So, to make it slightly easier, we have summarised the benefits of each one.
Flush Casement Windows
Our high-performance Flush Casement Windows are designed to reflect the wants and needs of both house developers and homeowners. With a Double Weather Strip Seal and easy-clean, friction hinges, these windows make the perfect addition to any home looking for a contemporary feel.
Storm-proof Windows
Compliment Flush Casement Windows and doors with our Storm-Proof Windows. They feature a Rebated Casement Opener which overlays the outer face of the timber window frame, providing protection against even the toughest of weather conditions.
Traditional Casement Windows
Traditional Casement Windows are manufactured with a high-quality ball bearing butt hinges as well as a wide choice of designs and styles to give a traditional aesthetic.
Oak Aluminium Casement Windows
Our range of Oak Aluminium Windows have been crafted to offer a modern look to your home, using slim-line Oak Aluminium Window frames to bring more light to any space. Even better, the aluminium casement ensures weather resistance and security, allowing you to protect your home without compromising on style.
Sash Windows - Weights and Lines
Replicating period window design, our Traditional Sash Windows featuring weights and lines showcase stunning historical architecture while benefiting from high-performance design. Input Joinery's modern Draught-Strip technology and Double-Glazed glass mean heat loss is drastically reduced and ease of maintenance is improved.
Sash Windows - Concealed Balance
The Concealed Spring Balanced Sash Windows have been manufactured to combine traditional aesthetic with a modern design allowing for a small outer frame, which can be fitted between brickwork. There are cost savings of these Concealed Spiral Balance Windows over the traditional Weights and Lines Sash Window as well. This makes the decision between purchasing Spiral Balanced Sash Windows or relying on poor-performing outdated windows much simpler.
An extensive range of mouldings, ironmongery, glass and paint finish can be chosen from our standard range to compliment any project.
Contact Us
With Input Joinery, you can expect high-performance windows, made bespoke to your requirements. Our joinery products range from traditional to contemporary and we work with you to ensure a perfect finish.
Stuck for choice? Speak to one of our experts today who would be happy to advise you with your decision.