•
News
•
Give Your Home a Spring Refresh with a Contemporary Front Door
News
Give Your Home a Spring Refresh with a Contemporary Front Door
Whether you are planning a new construction, remodelling your current home or simply want to refresh your home, adding a new contemporary door is a great place to start. This can be especially important if your current door is showing signs of age such as cracking, rot or letting draughts in or where worn locks and hinges are proving to be a safety concern.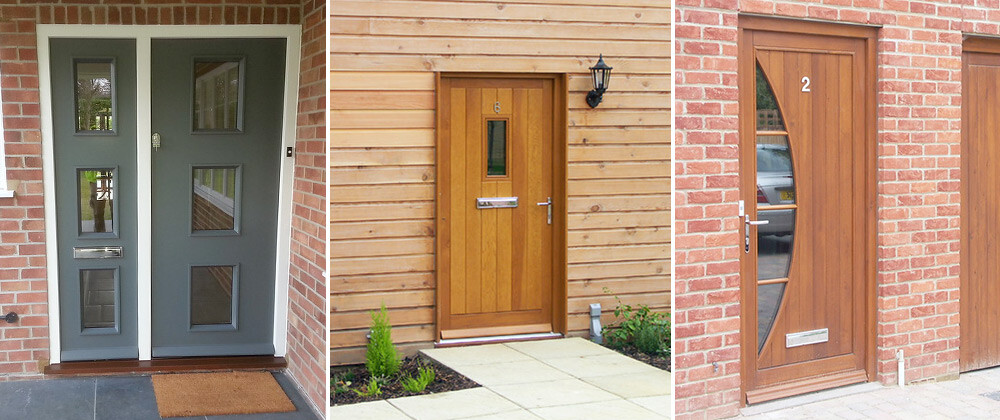 Here are some ideas to get you started with your spring refresh and what to think about when planning your contemporary door project!
Colour & Ironmongery
A huge trend over the past few years and one that is set to continue throughout 2019, is using colour to add impact to your front door. Whether this is a pop of fun bright colour or a cool modern shade is up to you. Open any home style magazine and you are bound to see colourful doors featured through-out. Our favourites include dark blue, red, light blue and dark grey! You can also never go wrong with a classic, crisp white which can add a super sleek, contemporary feel to any room or home exterior. At Input Joinery, we have a choice of 10 beautiful colour finishes to choose from and a range of ironmongery styles to truly complete the contemporary look.
Design Style
Typically, contemporary doors incorporate vertical or horizontal panels to create a modern look. This can be adapted to your requirements and we are always open to customers exploring their own ideas. We've included some inspiration resources below too!
Be Inspired
Planning is key to every home project and it can be a fun process getting inspiration and ideas together. Pinterest is a great source of inspirational images and interiors feature heavily on there. Why not create a board and get pinning your ideas! If you are an Instagram fan, then search out relevant hashtags and follow interior design accounts. The hashtag #doorsofinstagram has an astonishing 440k posts attached to it of the most instagrammable doors around.
Remember, you use your front door every day so it's important to value the practical features as well as how it fits with the style of your home and compliments the whole exterior look.
If you are thinking of giving your home a refresh with a new contemporary front door, get in touch with Input Joinery and one of our friendly team members will be happy to help. Email us at [email protected] or call us on 01264 771900.