•
News
•
Time for a New Front Door?
News
Time for a New Front Door?
Your front door is an important part of your home. Not only does it add character and visual appeal to your property, but it's also crucial in providing security and keeping you and your family warm!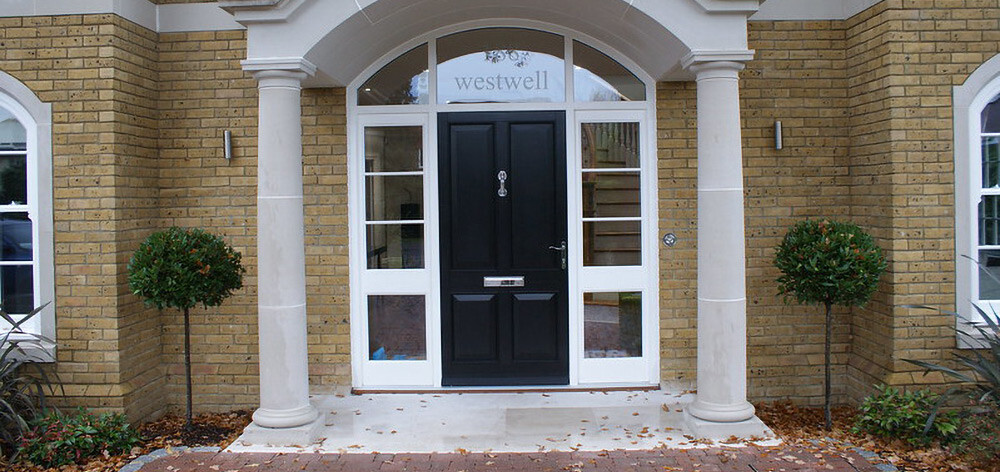 If you're not sure when the right time to replace your door is, read on for a few signs that indicate a new door is needed.
Has your door warped?
As a result of heat change, your front door could start to warp, especially if it is made of wood. This usually means the door will begin to stick. If you notice any sign of cracking, splitting or distortion of the wood, such as an increased gap between the door and the frame, this should be looked into as a matter of urgency.
Is your front door rusting?
Metal doors have their problems too, rust usually signifies that your door needs replacing. If the hinges and screws are getting loose or squeaking, there are cracks in the paint or blemishes on the door, these are all signs you should be taking action.
Are you confident that your door is secure?
It is imperative that your front door locks properly, or you could be risking your home safety if you ignore signs that your door is on its way out. Make sure to take action if you answer yes to any of the following…
Are you struggling to open your door with your key?
Can you pull your front door open while it is locked?
Is your door not locking at all?
Does your front door cost you money?
All front doors have to battle with the elements, regardless of whether you're trying to keep your house warm in the winter or cool in the summer! Watch out for the following signs that could affect your home, security and bank account…
Energy bill increase
Constant draught
Worn weather stripping
Have you had water damage?
If you have or have had any water damage, your front door will need replacing. With water damage, the wood normally breaks apart and becomes soft, meaning it is not secure enough to support the door structure or keep your home safe. As well as being easier to break into, this will also leave more entries for water to damage your doorway further, not to mention the waste in heating and cooling!
Said Yes to Any of These? Input Joinery is Here!
If your door is showing any of the above problems, we would recommend you give us a call to discuss a replacement. We manufacture a range of bespoke timber doors to provide an excellent balance of stylish joinery and secure design. Whether you're interested in a traditional or contemporary front door, contact Input Joinery for a free quote on 01264 771900.