•
News
•
Post-Winter Window Refurbishments.
News
Post-Winter Window Refurbishments.
03 Feb 2022
As we wind down and start to spend our evenings munching on mince pies, we once again reflect on another year gone by. We are grateful as ever for our talented, hardworking and dedicated staff, who have kept things running smoothly, and our fantastic customers, who have provided us with yet another year of exciting projects to work on, from bespoke timber windows and doors, to feature staircases and luxury orangeries.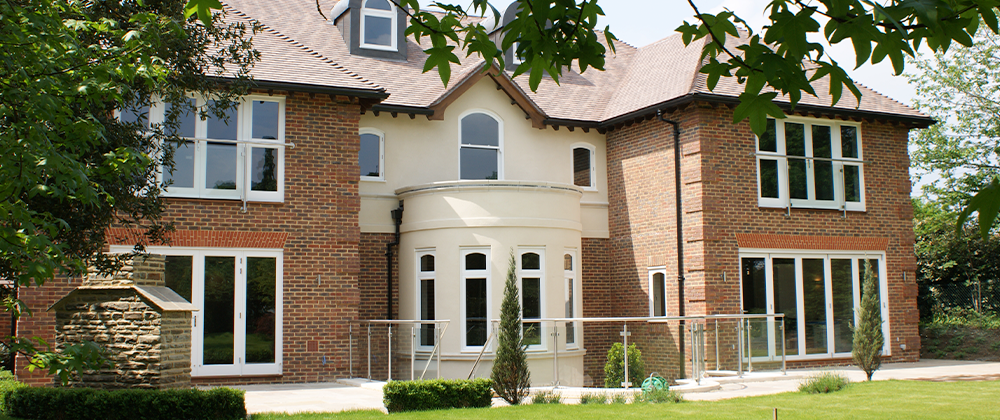 As we enter the last few weeks of winter, for many, it's a time to start thinking about what home improvement projects you would like to achieve in spring and summer. Winter can be quite detrimental to our homes. Those dark months of rain, wind, and sometimes snow, wear heavy on the wood and brickwork structure of a house. Should your existing windows be leaking or letting the cold air through, now is a good time to replace them with windows from Input Joinery.
Reasons to replace old windows
20% of household structures are made up of windows, so it's more than likely that over time they will start to deteriorate, with seals wearing and cracks appearing in the frames. The lack of insulation and incoming cold typically causes homeowners to increase their heating, which is reflected in rising energy bills, but also has a negative impact on the environment. Well-fitting windows also help keep your home cool in summer.

At the time these windows were enough, but as technology became more advanced, we learnt that a single-pane window would not provide our homes with the protection we needed. The make-up of new double-paned windows from Input Joinery, allows the light to flood the room with the benefit of heating it also.
Windows that have either been installed incorrectly or are ageing tend to develop balance issues, making the basic use of opening and closing a window challenging. If your windows feel stiff and difficult to lock, it's more than likely due to rust or rotting, which then becomes an issue in terms of safety and security for your home.
The benefits of windows from Input Joinery
Input Joinery makes refurbishment projects simple and straightforward. Once you make your first enquiry with our team, we will work with you from start to finish to create exceptional windows that are tailored to you and your home.

At Input Joinery we only use the highest grades of timber and hardware, ensuring your tailor-made windows are built to last.

We offer a variety of designs so that you can feel proud of the way your home looks. Well-fitted, well-insulating windows that look fantastic can add value to your home and make it more attractive to potential buyers in the future. From sash windows to traditional casement windows, Input Joinery has a variety of windows to suit your needs.

All our timber windows have been tested and PAS 24 certified and are installed by our highly trained engineers. This gives you peace of mind that your home has enhanced security, as well as being weather tight, leading to a warmer home and lower heating bills.
Our exceptional Customer Care does not end with the sale.
Once your new timber windows have been installed, we offer our clients aftercare support. Our dedicated team of vetted engineers can carry out adjustments and maintenance as required. As long as you take care of your windows, they will remain in optimal shape and provide high-quality insulation and comfort for many years.
Ready to get started?
It's time to kick start that renovation project. With Input Joinery, you can expect high-performance windows, made bespoke for your requirements. Speak to one of our experts today who will be happy to advise you with your decision.