•
News
•
Lumber Up, Let's Talk Timber
News
Lumber Up, Let's Talk Timber
Whether you're considering a new traditional front door, timber bi-folding doors, contemporary timber doors or traditional French doors, Input Joinery have unique designs to suit your home. We manufacture premium doors, custom to your specific needs.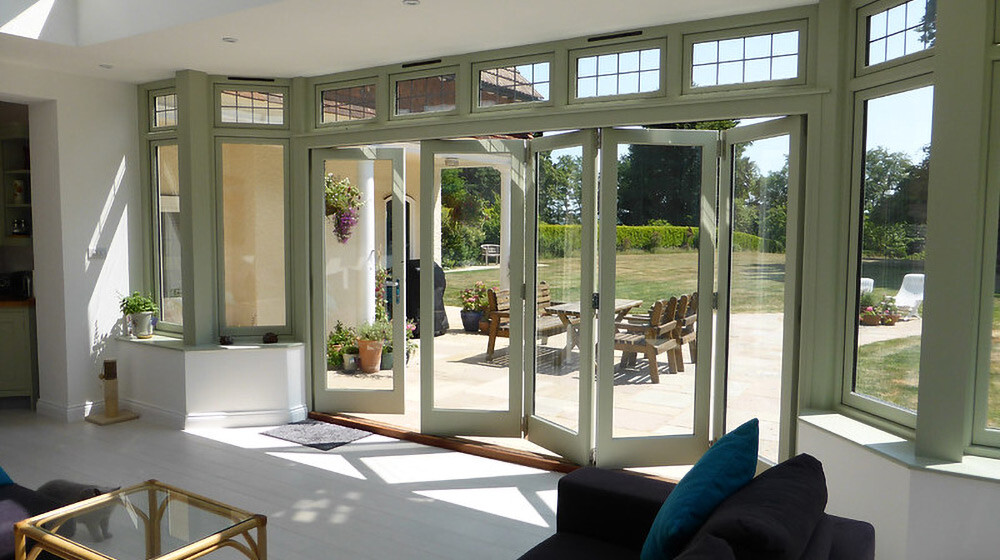 Traditional Timber Doors
We have a large range of traditional front doors, unique in design and colour. All of our traditional doors incorporate dual weather strips, low-level thresholds and high-performance butt hinges. Our specialist, stylish timber doors also come with a choice of two lock options. All our timber doors are available with a choice of ironmongery, mouldings, glass and paint finishes that complement your property perfectly.
Timber Bi-folding Doors
Timber bi-folding doors are a luxurious way to open up large expanses of wall. Timber bi-folding doors are also a great way to increase your living space, bringing the outdoors in. The use of timber bi-folding doors is an ingenious way to create a free-flow living style between your home and garden, allowing natural lighting to stream into your home.
All our timber bi-folding doors are fully customisable and, depending on the size you're looking for, can be manufactured up to 16m in length. Our timber bi-folding doors are designed and produced to the highest standards, providing a modern alternative to traditional timber French doors.
A choice of mouldings, glass and paint finish can be chosen to complement your project, making all our specialist timber bi-folding doors truly bespoke.
Contemporary Timber Doors
If you're considering something more modern, then why not add some extra flair to your home with our bespoke contemporary timber doors.
Typically, this design style incorporates modern vertical or horizontal boarding, however, our in-house specialist designers are on hand to create the perfect contemporary timber door to your taste. As with all our timber doors, Input Joinery have a vast selection of mouldings, ironmongery, glass and paint finish that can be picked to finish your door, making it completely unique to you and your home.
Traditional French Timber Doors
Modern style bi-fold timber doors may not be the look you are going for. Our made-to-measure timber French doors instead give you the flexibility of varied opening sizes, for a practical and beautiful entrance to your garden or patio. Our traditional timber French casement doors are available in a range of finishes and designs. Whether you choose from full-height glass or one of our bonded bar variations, these classic doors are the perfect feature for your property.
All of our doors are supplied within a beautiful solid timber frame, hung on high-quality butt hinges. They come with a choice of finishes and hinges to match the chosen door colour along with a choice of door handles. Have a look at our guide to help you decide whether traditional French doors or timber bi-folding doors are best for your style of home.
We can't wait to hear from you
Get in touch with Input Joinery and one of our specialist Hampshire joiners will be happy to help.