•
News
•
Let the Light in with a Bespoke Roof Lantern
News
Let the Light in with a Bespoke Roof Lantern
If like us, you are patiently waiting for the Summer sun to fill your home, now is a great time to open up your extension and get ready to let the light stream in.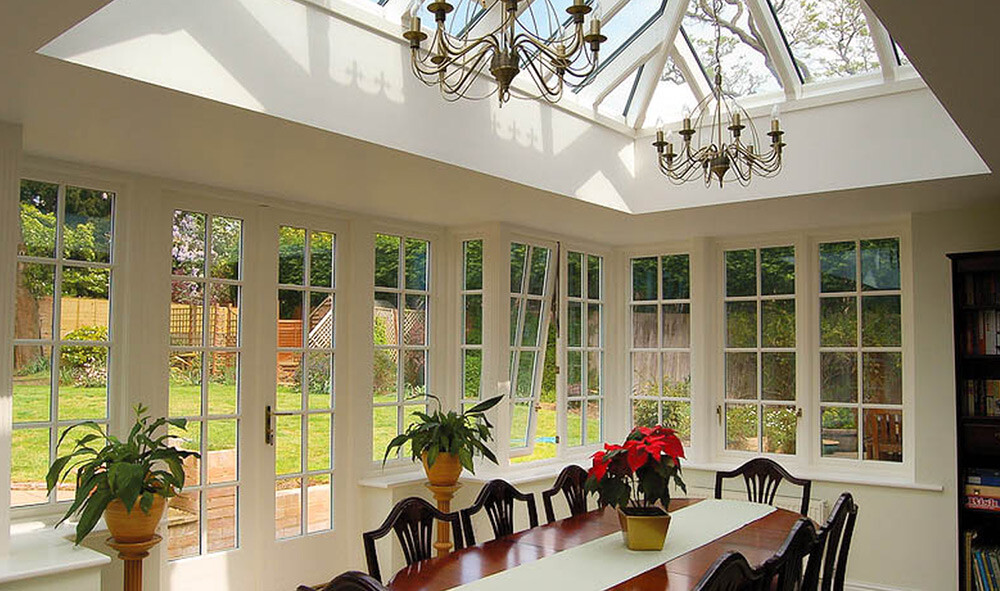 Brighten up your home and add additional natural light with our bespoke hardwood roof lanterns. Whether you're looking to incorporate a bespoke roof lantern into your home or bespoke orangery, all are hand-cut, built and assembled in our factory – designed to suit your requirements. Most extensions can have a roof lantern installed and incorporating this stylish feature will add even more character to your property. Read on to find out why...
What is a Roof Lantern?
Available in several bespoke designs to suit your property, a roof lantern is an architectural feature window, often referred to as a skylight. Once installed, it will provide natural light and warmth, as well as adding plenty of visual appeal to your living space.
Benefits of a Roof Lantern
Roof lanterns are of course a stunning addition to any property, but there are many other benefits that are quite often not thought about…
Appearance - adding a roof lantern to your extension adds vibrancy and a visually attractive element to your property, both internally and externally.
Added Light & Health Benefits - one of the main reasons for installing a roof lantern is to introduce more natural light into your property. It is a proven fact that exposure to natural light boosts the immune system, enables the body's production of Vitamin D as well as minimising the risk of suffering with Seasonal Affective Disorder.
Savings – with the increase of natural light, installing a roof lantern will ensure you save money on your energy bills, especially during the long summer months.
The Different Options
Here at Input Joinery, we offer bespoke roof lanterns in a range of colours and mouldings. We can also include manual or automatic opening roof vents where desired. Our luxury roof lanterns can be designed completely bespoke to suit your needs and come with options for self-cleaning and solar roof glass.
Let Us Help
So, if you're looking for a way to improve your home and increase the natural light, a roof lantern could be the answer. They are now a very popular choice with extensions, featuring bespoke technology and design techniques. This means that they can be personalised to suit specific structures, and will be completely bespoke. Get in touch with the team at Input Joinery for help in transforming your home!