•
News
•
Choosing the Right Front Door for Your Home
News
Choosing the Right Front Door for Your Home
A front door says a lot about a home. It adds character, security and appeal to your house as well as keeping you warm, which means choosing the right front door is crucial. Let Input Joinery help you in deciding if a modern front door or a more traditional door is right for your home.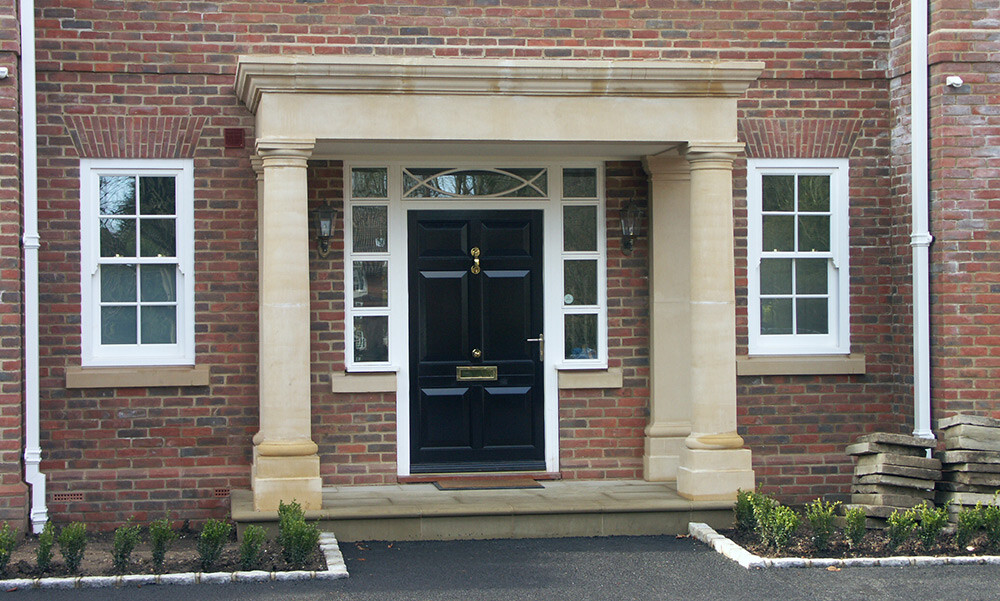 Complement or Contrast?
What style is your home? Are you looking to make a statement with a bespoke front door? Whilst you don't need planning permission to replace most front doors, you will need to if the property is listed or in a conservation area, so do check before starting your transformation. As a general rule, it is best to complement the existing property style. A Victorian style timber front door in a bold colour would look great on a nineteenth century property but may not suit a house built in the seventies. If you opt to contrast the build style, it can be trickier, but if done sensitively through an experienced team, like Input Joinery, it can look incredible.
Contemporary or Traditional?
A contemporary front door tends to incorporate horizontal or vertical boarding but our designers can adapt your door to suit your taste. We also manufacture a huge range of traditional doors using our 'flush casement' design. All our traditional and contemporary doors include dual weather stripping, low-level thresholds and high performance butt hinges, so you won't have to compromise whatever you choose.
Glazing, Ironmongery and Finish
Once you've decided to go with either a traditional door or a contemporary front door, you then need to start contemplating the finer detail. If you choose a design for your bespoke front door that includes glass, the glazing can play a huge role in the whole look and feel. Whether you decide on frosted, clear, tinted or patterned glass, Input Joinery have plenty of choice. As for ironmongery, from handles to hinges, we have a style for every front door. Lastly, adding colour can give real impact. From modern anthracite grey or classic white, we have a choice of 10 beautiful colour finishes for you to choose from. All these details add up to make your bespoke front door completely unique to your home.
Security
Our contemporary doors come with the highly-secure AV2 multi-point Espag locking system, replacing the traditional night latch and deadlock, meeting modern-day security requirements. As for our traditional doors, you have a choice of two lock options: a multi-point Espag locking system with lever handles or the AV2 lock as above. Style doesn't mean compromising on safety!
Still Undecided?
The team at Input Joinery would love to help you with your bespoke front door. Whether you're interested in a contemporary front door or a traditional door, we manufacture products of the highest quality, custom to your needs, so get in touch with our expert team today.