When you have a beautiful period house, you always want the inside to look as amazing as the outside. With our latest staircase project, we feel we achieved just that.
Offering a Tailored Service
This project started with us meeting the client and the building contractor to ensure we fulfilled the desired requirements. The client had an idea that they wanted to use Brazilian Mahogany for the handrails on a traditional looking staircase.
Brazilian Mahogany is one of the worlds most expensive commercially available timbers. We hadn't dealt with this highly rare timber for many years, so it started out as a fairly new concept for us as well. Using our extensive range of contacts in the industry, we managed to source samples of the Mahogany for the client to approve before commencing with the staircase.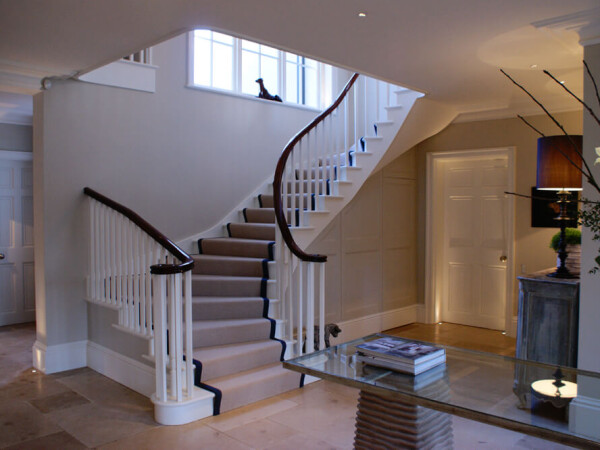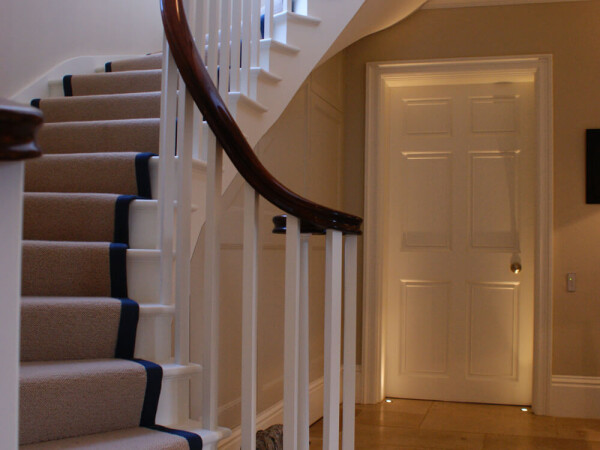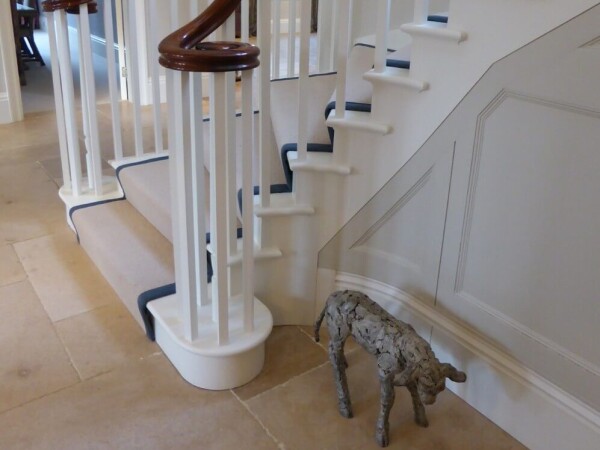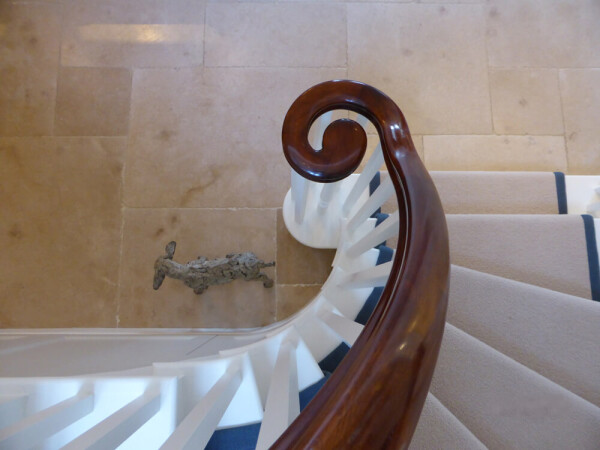 The finished product speaks for itself. The staircase looks gentle and elegant within the beautifully decorated hallway. The handrail offers the 'Wow' factor with its high shine french polished finish and sweeping continuity. The staircase is finished off with a sweeping panelling guarding the space below.
The client commented after the project had been completed to say how happy they were with the finished staircase, and how it was exactly as they had imagined it.
This is a perfect example of how working in close partnership with the building contractors and the clients can achieve a finished product that exceeds expectations.