Built on the site of one original property, these homes were built and refurbished to a very high standard using our bespoke joinery components.
The original house still stands in the centre of the plot, with the two new builds flanking either side. The new builds are both contemporary in design, whereas the refurbished property was kept in its original form where possible.
Elegant Windows
The two new build properties used our Part Q tested 'Concealed Balance Sash Windows', fully finished in our standard White paint, resulting in a beautiful contrast to the grey doors.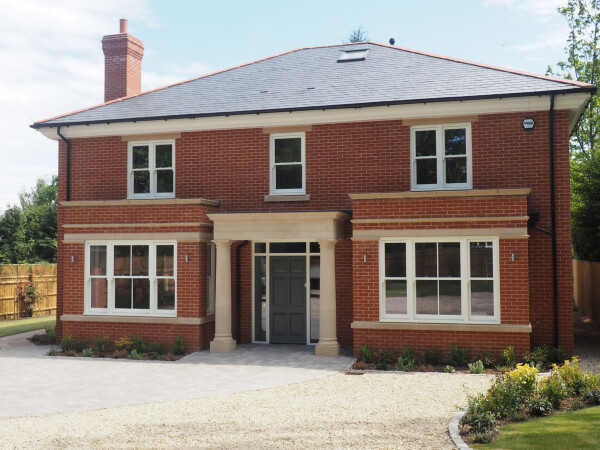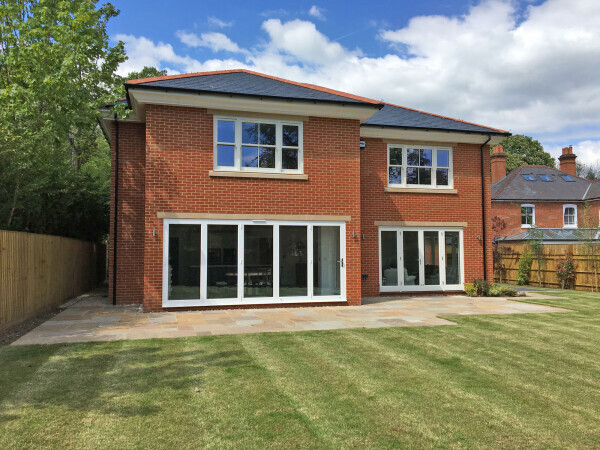 Wooden Staircase
The property was also extended into the loft, meaning the original staircase balustrade had to be matched to suit. A sample of the newel and baluster where brought back from site for us to replicate and reproduce on the new flight. This allowed us to give the client the exact finished product they desired.
These new build homes both had staircases extending from the Ground to Second floor, but were a more modern Stop Chamfered design balustrade on an American White Oak 'Closed String' staircase. The large feature newel posts also included flutes on the faces to give a little extra flair to these simple yet effective staircases.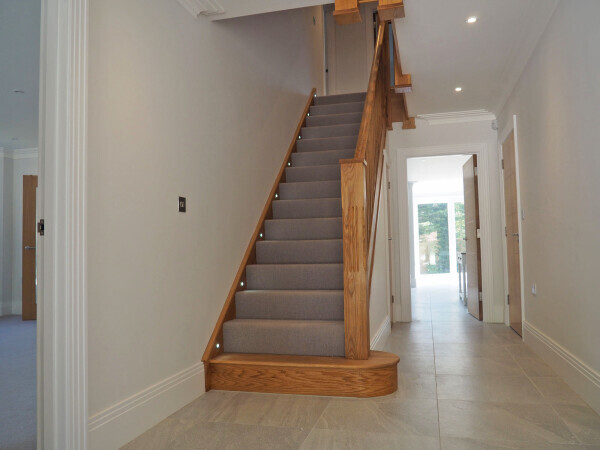 A Choice of Doors
The large extension with conservatory roof has an expanse of bi-folding doors opening out on to the garden, allowing more light to flood in, as well as offering extensive views of the luscious garden.
'Cheriton Front Doors' were chosen for the new builds, finished and painted in a soft Farrow and Ball Down Pipe Grey equivalent.
The doors used our new security tested Georgian locks, providing the classic look of a traditional Night Latch but with the 21st century security features of a multi-point locking system.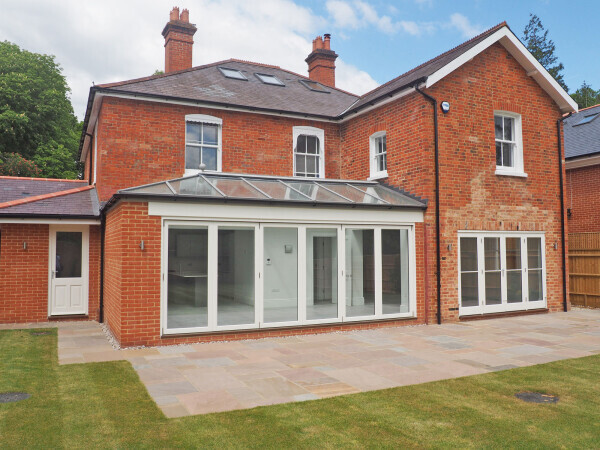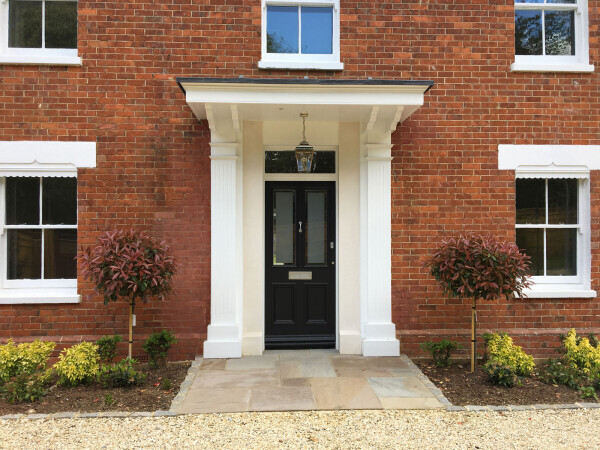 Hardwood Glazed Conservatory
A generously sized extension to the kitchen area created a large living area in this property. The large hardwood glazed conservatory roof was designed to make the space awash with natural light.
Painted in white paint, the final result is an elegant canvas to add life, colour and personal effects to.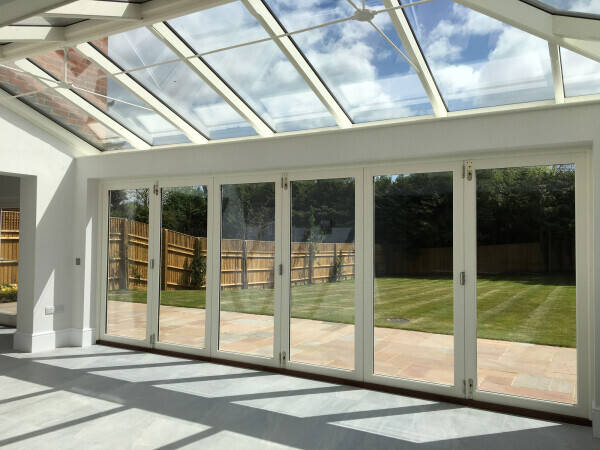 This long standing client of ours carried out a distinguished job in refurbishing the original property back to its authentic state by keeping the original Sash Windows, and focused on the stand-out features, like the front door and the impressive Hardwood Orangery extension on the rear of the property, to give the property a modern, luxurious new lease of life.