An Orangery can give you much needed additional space on a property, or can become a dedicated functional room for a multitude of purposes. On this project, an exquisite 36m2 hardwood orangery was designed and built to blend into this already stunning property.
This Orangery is used as an elegant dining room adjoined to a beautiful feature kitchen. The client has used soft furnishings and clever lighting solutions to really make this room stand out. The surrounding landscaping gently envelopes the Orangery to help it blend in to the property's extensive garden.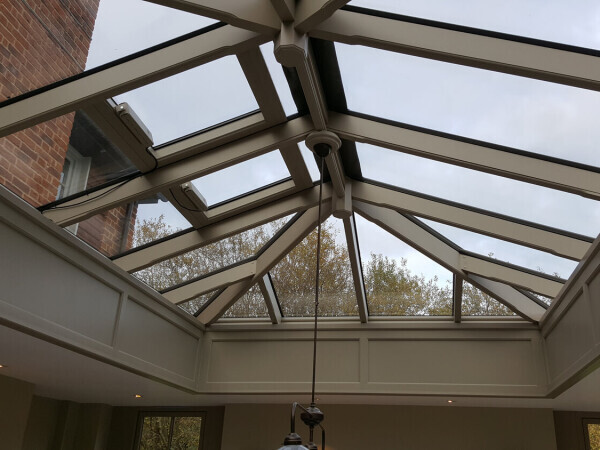 Bespoke Orangery
The Orangery is finished in French Grey , which softens the look of the extension. With the use of automated roof lights (controlled by temperature and rain sensors), this room can be used at any time of the year, and can maintain a comfortable living temperature.
We also included our powdercoated, colour matched external roof lantern cappings and drainage components to ensure that the outside of this project seamlessly sits on to the façade of the property.