This recently completed project in Winchester incorporated our bespoke joinery products on four stunning properties located near the beautiful city of Winchester. Each property included a bespoke Traditional Cheriton Front Door, multiple Concealed Balance Sash Windows, bespoke Elliptical Windows, Traditional Back Doors and Staircases.
Front Door
The front doors were manufactured to our Cheriton design with four raised and fielded panels, 2 glazed top panels and were fully finished in a dual colour format with a dark grey on the outside and white on the inside.
The doors used our AV2 Georgian locking system, which emulates the traditional Deadlock/Nightlatch system but incorporates a 5 lever multi point locking mechanism. The back doors were a simpler design with two raised and fielded panels at the bottom and a glazed panel at the top with glazing bars. These doors used our standard espagnolette Multi-Point locking systems.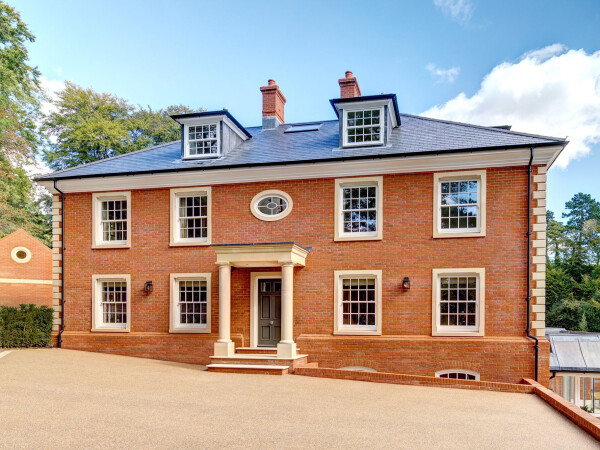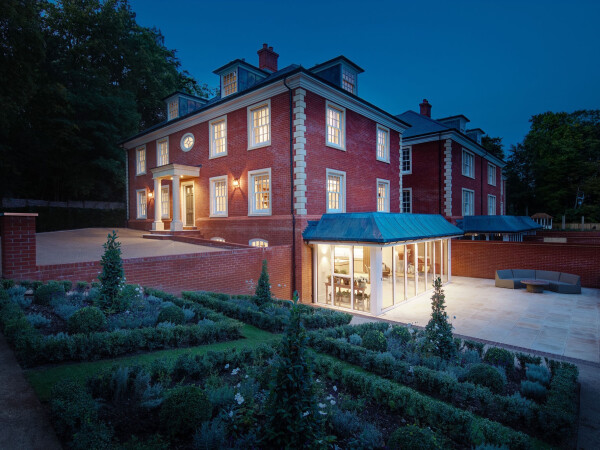 Timber Staircases
We supplied bespoke timber staircases to all four properties, with Cut String staircases to the detached properties and Closed String staircases to the semi-detached properties. The Cut String flights were a beautiful blend of Walnut and painted Tulipwood, branching between four floors. The handrails were designed and manufactured to match the shape of the staircase starting with bespoke wreathed volutes to both sides of the Ground Floor staircase. The Closed String staircases were manufactured to a similar specification, but the treads and risers where for carpeting.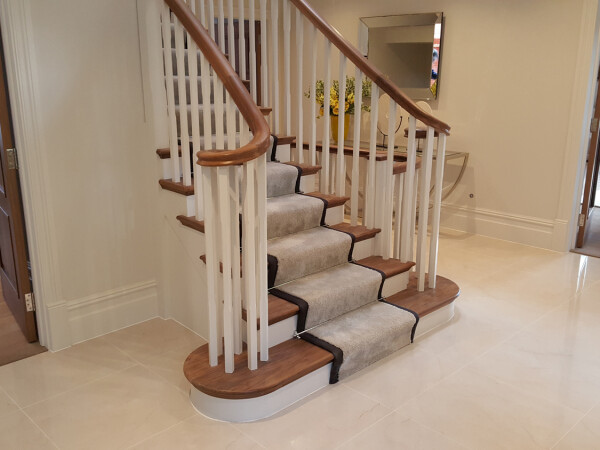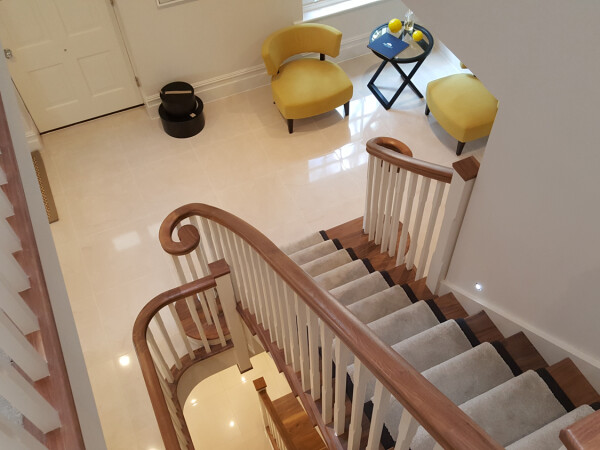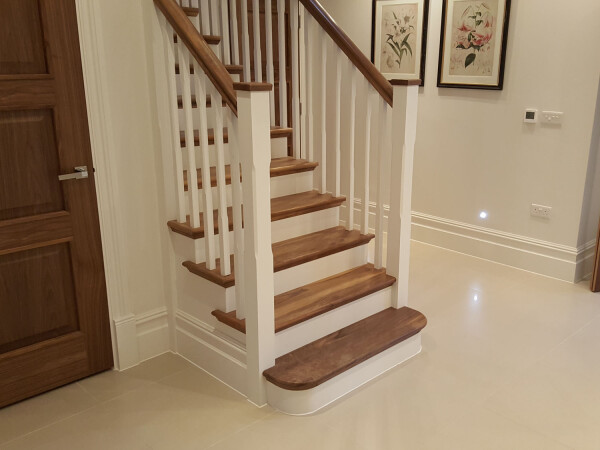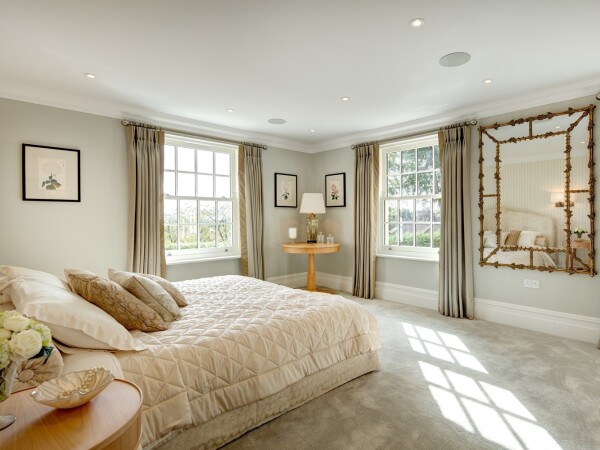 Timber Windows
The two detached properties included 26 of our Timber Windows ranging from Concealed Balance Sash Windows to Cheriton Fixed Casement Elliptical Windows, all finished in our standard White colour. The smaller semi-detached Properties have twelve similar designed windows in each property.