Historically, Hardwood orangeries were exclusively for the aristocracy. The industrial revolution, coupled with the Victorian vision of improvement for the masses lead to the building of these magnificent orangeries and indoor gardens. Traditionally, these building extensions were added to a property so the occupants could keep their exotic fruit trees (brought back from far flung parts of the world) alive during the cold winter months, hence the word 'orange'.
One of our latest projects, based in Woking, involved the manufacture and installation of a 43m2 oak framed Hardwood Orangery on the rear of a beautiful property set in extensive well landscaped grounds.
This project involved us completing the whole Hardwood Orangery from the base upwards including the casements, bi-fold doors and the roof lantern. We also supplied and fitted the structural supports, ring beam and the weather-tight flat roof system. The finished project blends seamlessly into the house and provides a beautiful extended living space to an already spacious home.
Hardwood Orangery
The Hardwood Orangery was fully finished in a Farrow and Ball 'Vert-de-Terre', which gives a subtle but classical look.
The Bi-Fold doors can be fully opened up to include the outside space within the extended living area. This area is now an ideal space to entertain whilst enjoying both the inside and outside throughout the year.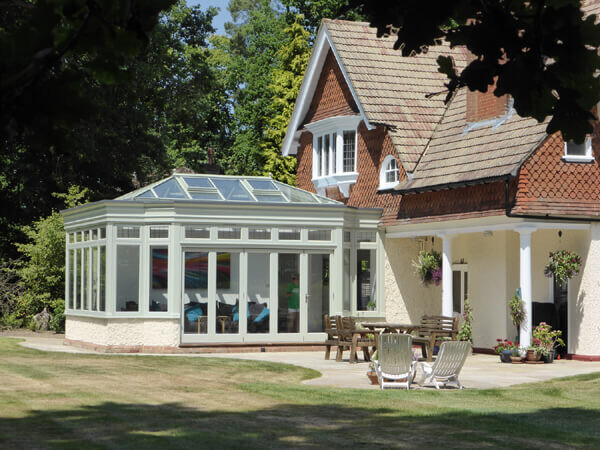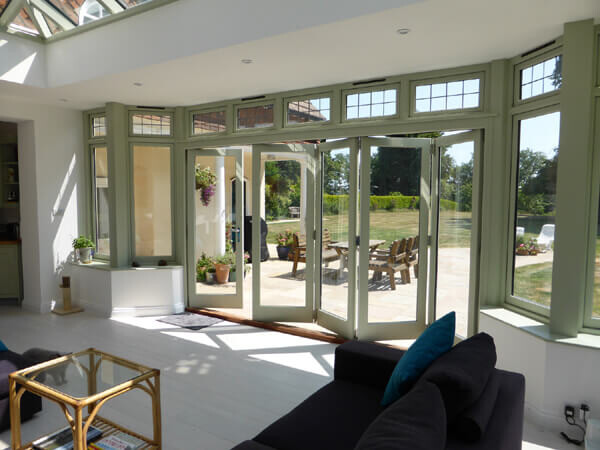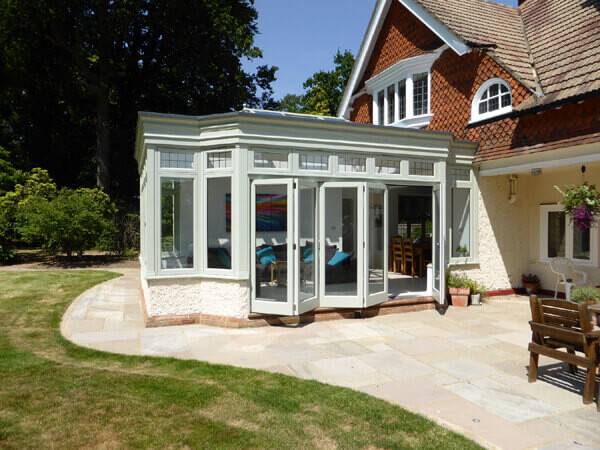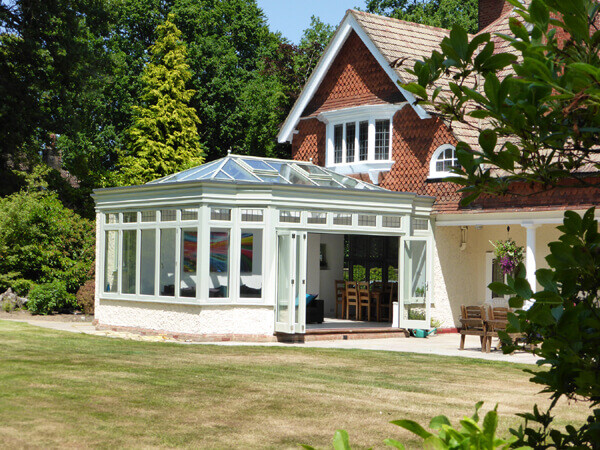 If you're interested in a bespoke orangery in Surrey, Hampshire, Berkshire or the surrounding areas, get in touch with Input Joinery today.