On this recent completed development, we supplied two flights of staircases complete with glass balustrade panels to maximise light throughout the expansive hallway.
The flight starts in the grand hallway, raising up to a quarter landing. It then continues up to the first floor with glass balustrade to both sides, returning again on both aspects of the first floor landing. The staircase then extends up to the second floor mirroring the footprint below.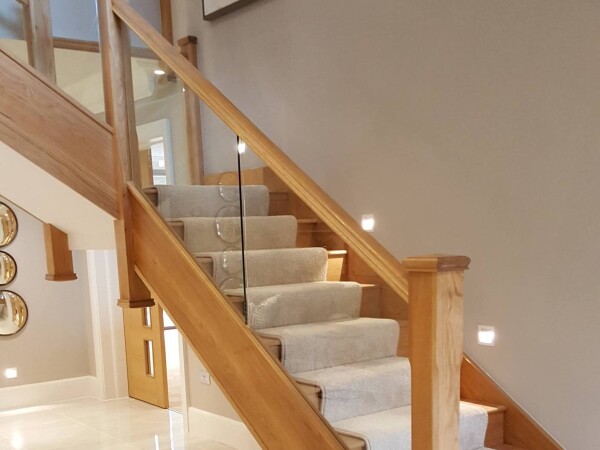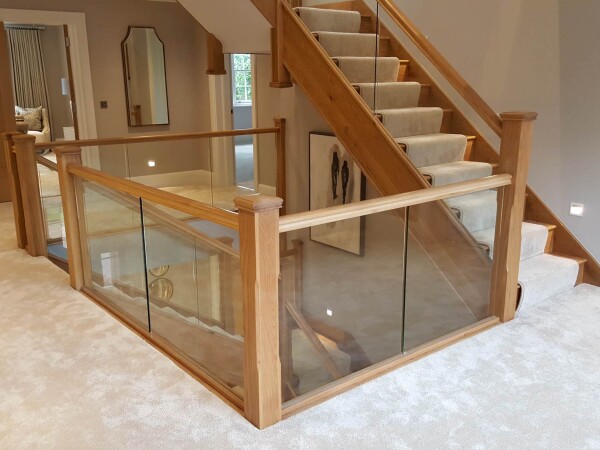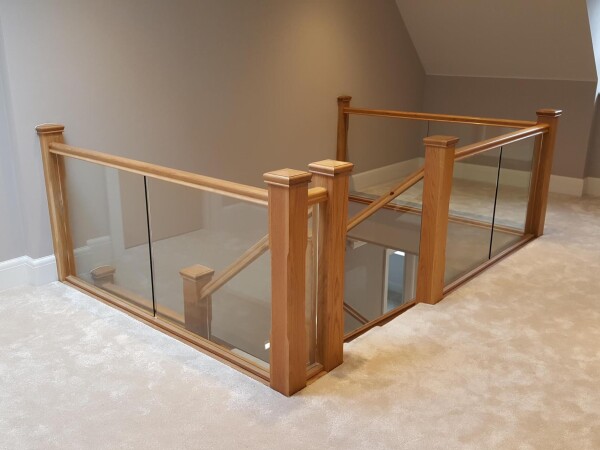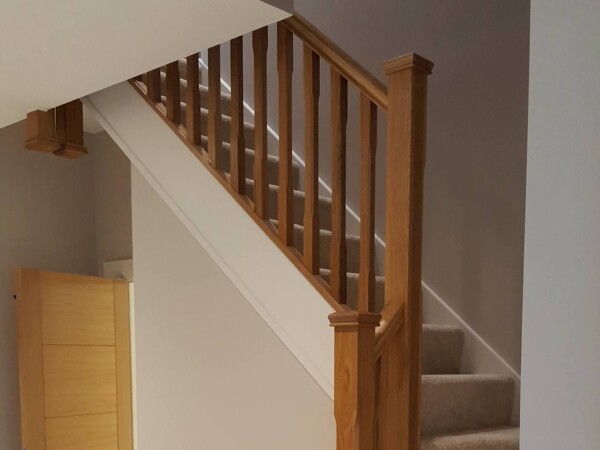 Oak Staircase with 'Stop Chamfered' Newel Posts
The staircase is manufactured in American White Oak with 'Stop Chamfered' newel posts to give a simple, clean look, whilst showing off the beauty of the timber. The glass panels are '10mm Clear Toughened Glass' which give lateral security required for balustrade panels, along with a thin profile to give the staircase a minimal finish.
There is one further plot with the same style staircase, and another plot with a grand 'Curved Cut String' flight on the same site which are still currently in progress.