Sometimes, simplicity is the best option. On this latest project, the clients had a very specific but simple design in mind for the staircase.
American Black Walnut Staircase
The staircase is manufactured in American Black Walnut (to match the doors, flooring and other furniture within the property) with elegant turned spindles tapering down from top to bottom. The risers were finished in a slightly different way to a usual cut string flight, but this adds a personal touch to the staircase on this project.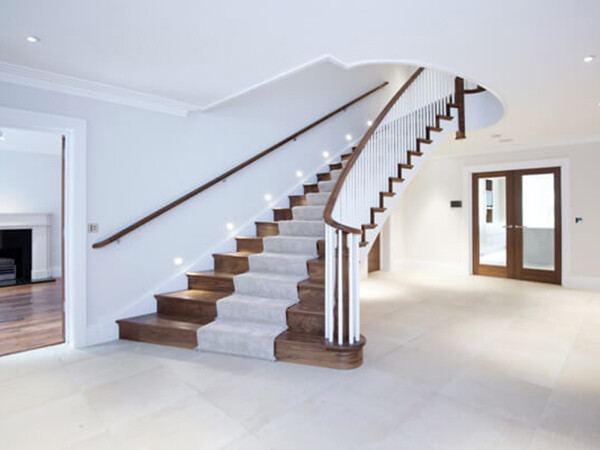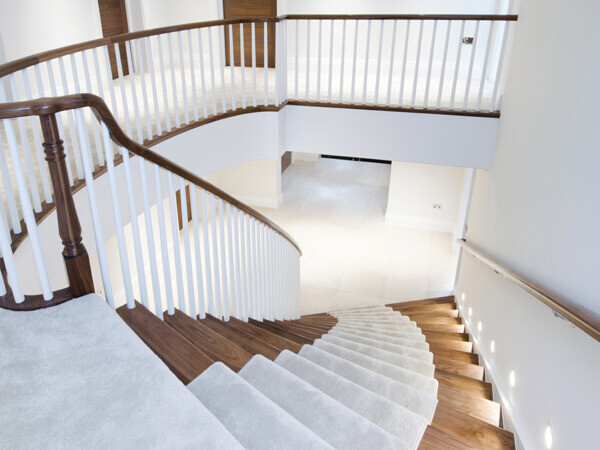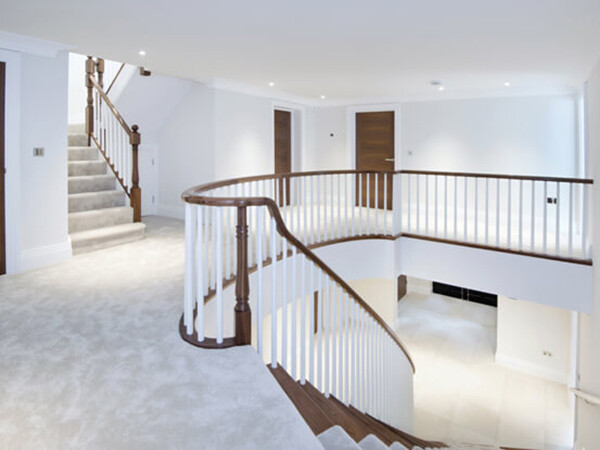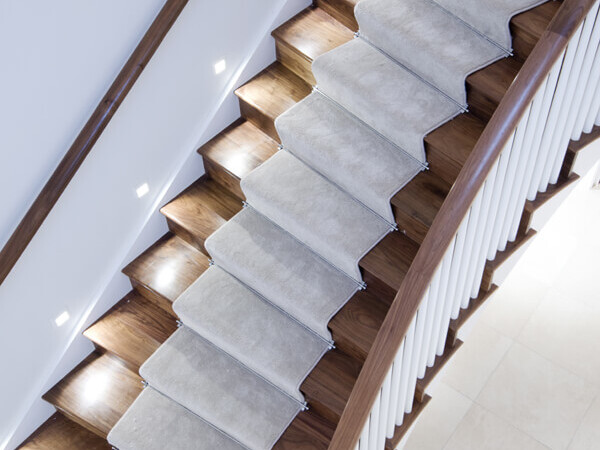 The handrails on this project were fully continuous, starting with a wreathed volute at the bottom of the flight. To add to the sleek finish of this staircase, the handrails were drilled to receive the spindles negating the need for traditional timber infill. The balustrade then gently follows the contours of the first floor well hole finishing into the adjoining wall.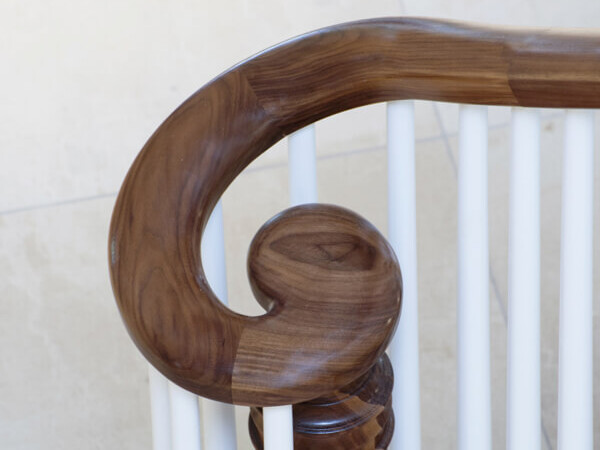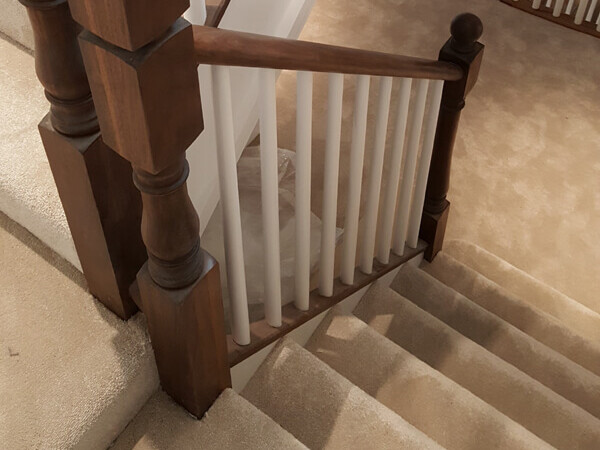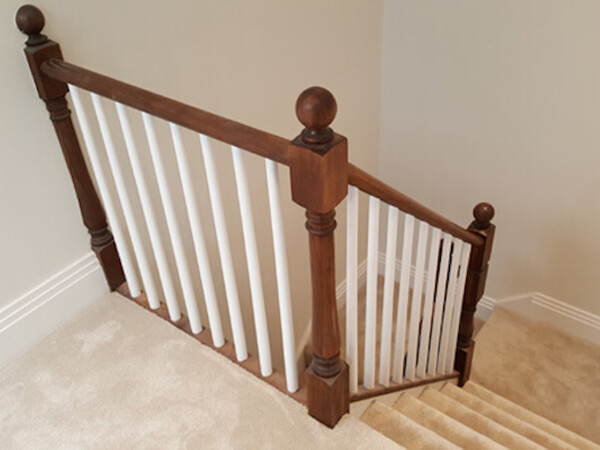 There was also a matching flight serving the second floor of the property, which was designed to a lower specification, but keeping the same design of balustrade as the main staircase. In summary, these flights really make an impact within this sensational property.